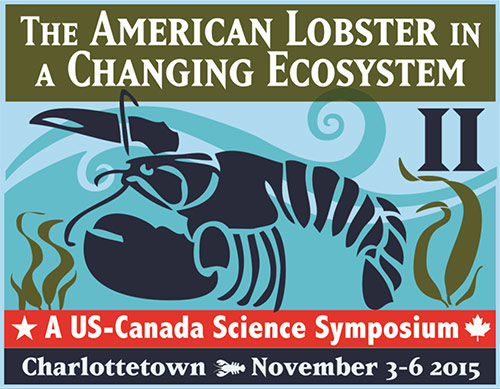 Changes in the seasonality and volume of lobsters landed have led to uncertainty in the market place and to vulnerability of the associated fishery and those communities dependent on this resource. Climate change remains a prime suspect.
The four themes of the 2015 symposium will progress through increasing levels of organisation and complexity beginning with the Individual Lobster, moving to the dynamics of Lobster Populations and then on to Lobster Ecosystems and Food Webs. New to the 2015 symposium is a special theme focusing on "The Business of Lobstering" where presentations will examine how the lobster industry is adjusting to varied aspects of its own changing economic, social, and cultural environments.
Papers presented at the symposium can be submitted for consideration for publication in a special issue of Fisheries Research.
More details on the symposium will be announced in the coming months. Stay tuned!
We look forward to seeing you in Charlottetown, November 3 – 6, 2015!
"The PEI Fishermen's Association is pleased to convene the 2015 US-Canada Lobster Science Symposium; bringing together researchers, governments and industry participants for meaningful discussions on all aspects of lobster."




Craig Avery, President, PEIFA
Registration
TBA/Coming soon
Venue & Accommodation
Click here to obtain special symposium room rates online
Or call 1.800.565.RODD(7633) and indicate you are with the Lobster Symposium
Guidelines for Presenters
Coming Soon/TBA

Publication of Proceedings in Fisheries Research
Getting Here
Click here for information on getting to PEI
Discount flight code available for travel on Air Canada by calling or emailing the contact information below

Things to do
What's happening

Contact Us
lobster_symposium@crustipath.com
or contact the PEIFA Office at (902) 566-4050